About Little Wishlist: Your Free Online Personalised Gift Registry
Little Wishlist was an idea born from my experiences of navigating the early stages of parenthood. When my husband Ric and I found out we were having a baby, like most new parents it became my new hobby to research all the gadgets and gear that were out there. I wanted to buy the best I could for our new arrival, without spending all our life savings! It was at this point that we saw there was a big need for practical ways loved ones could give presents that were really needed at this hugely exciting, but chaotic, time.
Bringing baby products and services together
Our situation was even more complicated as we lived abroad when Jack was born. Our friends and family posted us the most wonderful baby gifts, from huge packages of teddy bears and baby clothes to toys and books… our small flat filled up very quickly! We had spent months preparing for Jack's arrival – so at that point we didn't need much. And it was such a shame to see any of his presents go to waste – especially as we are so passionate about reducing the amount of plastic waste we produce.
What I really wanted was one of the products I'd researched – like the perfect changing bag, or the best baby bottles. Or an experience, like a newborn photo shoot and baby massage classes to meet other new mums. But they were expensive and not something I could justify at that point.
The start of Little Wishlist Baby Directory
We spoke to friends and they had had similar experiences, which gave us the idea for Little Wishlist, a platform designed to empower parents in creating the ideal, personalised baby shower, child, or baby gift registry for every cherished occasion. 
Two years later and Freya was born, so we moved back to the UK. We're so excited to be able to help other parents prepare for their new arrivals – it's been the most hectic but exciting time for us, and we want to share our experiences and insight.
Get only the baby gifts you need
We also hope parents will be able to use Little Wishlist for their older children too, with ideas for birthday parties, christenings and those all-important Christmas gifts. At these special times there can be so many arrangements to juggle and we hope we can give you one less thing to worry about.
If you have any questions or feedback please get in touch – we'd love to hear from you!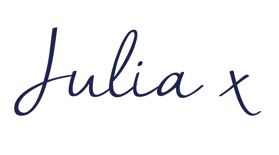 Founder of Little Wishlist