How To Make A Christmas Gift Wishlist With Your Child
He's making his list and checking it twice…
There is no denying that Christmas is an exciting time for most people (big and little).
It is true, however, that the build-up can often be the most exciting part of the festive season.
The music, the lights, the films and the planning.
Christmas starts with list-making for kids who are aware of the 'magic' of Christmas and what that means in terms of giving and receiving.
Yes, the big man himself is making a very important list, but that's not the one we're talking about.
We mean the gift wishlist.
Christmas list ideas
Depending on the age of your children, the type of lists they make will be different.
You may still be in the stages of writing lists for your little ones and sharing them with loved ones. 
Those who are a little bit older might like to make a 'cut and stick' Christmas collage.
A collage Christmas list is a very visual activity, full of fun, and kids love it. Most children can take part and will enjoy their finished product.
To make one, encourage your child to choose present ideas from a catalogue by cutting pictures out and sticking them onto a piece. If they can't find what they like, help them write down the words or draw a picture instead. 
Once it's finished, you can stick it on the fridge and use it as a prop to teach your children that gift lists are not endless. The visual reminder can be used to discourage your children from adding more and more each time they see a toy advert.
For smaller ones, making collages promotes good scissoring skills. The more practice young children get using scissors under supervision, the better their fine motor skills develop.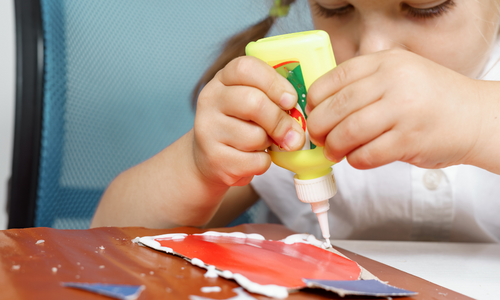 The reality of the Christmas list
For the sake of balance, we are, of course, going to point out the pitfalls with the Christmas list.
Children love the idea of making their lists and writing to Santa.
In reality, giving your child the freedom to pick whatever they wish opens up many issues and probably totals up to a hefty price tag.
Moreover, a Christmas list made up entirely of glossy adverts will produce a lot of unnecessary extra plastic toys. Most of which will probably end up at the bottom of the toy box by 1st February.
So you will need to sense-check, veto, and compromise on what is realistic for Christmas morning.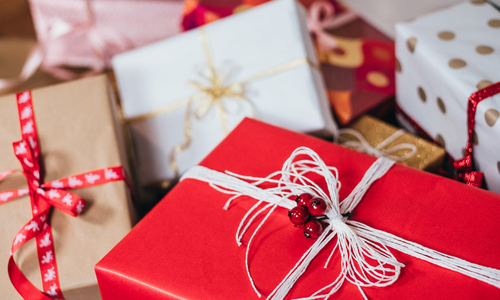 Christmas list admin
A gift wishlist encourages lots of questions from relatives about what to buy.
You'll need to manage who and what you share and keep track of what's been bought and what hasn't to manage your child's expectations.
It might also be true to say that you'll do the shopping around to find the correct item or price.
But perhaps what is worse, often children who do the cut-and-stick list chop the name and price off. So you'll also have to search the internet, guessing the names of whatever your child has their heart set on.
This is where Little Wishlist comes into its own. 
Pain-free Christmas Little Wishlist
Little Wishlist allows you to set up a gift list for any occasion. 
You can add gifts from anywhere online, on the high street, or even items that don't cost a penny. Perhaps babysitting or helping with jobs around the house. 
Once you've added your items, you simply share the list with friends and family for them to pick from the items they'd like to gift.
It's super easy and means you only receive the gifts you really want or need. 
Christmas gift lists were never easier! 
Start your Christmas gift list today.